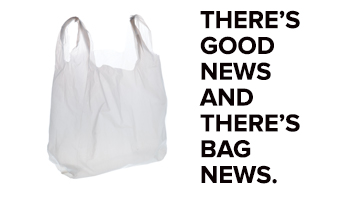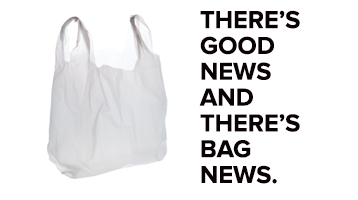 The good news is, more and more of us are recycling more and more stuff.
The bag news is, plastic bags don't go in the recycling bin any more.
That's because most U.S. recycling goes to processors in China, and they're raising the standards for what they'll accept.
But there's more good news: you can drop your clean bags at grocery stores and other locations. They end up being converted into decking and other useful products.
Download more about single-use plastics here.