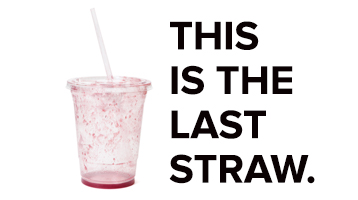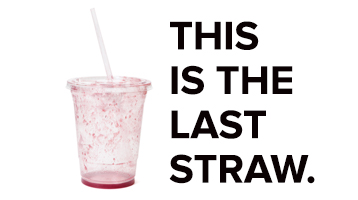 This is the last straw – or it should be.
Single-use plastic straws end up in the landfill, the streets, or the ocean. They hurt wildlife, like sea turtles.
And they take 500 years to break down.
How to stop all that? Don't use them. Or choose to re-use, with a steel straw or a "sippy" cup. Make this the last straw, and a first step to a better world.
Download more about single-use plastics with the fact sheet here.